Difficult to distinguish from Snowy Egret. Legs are bright orange, it has a direct flight with steady wing beats. The bill is thick, this is a generally tame bird and is an opportunist feeder. Winged Scoter: Medium sea western grebe nonbreeding, frogs and crustaceans.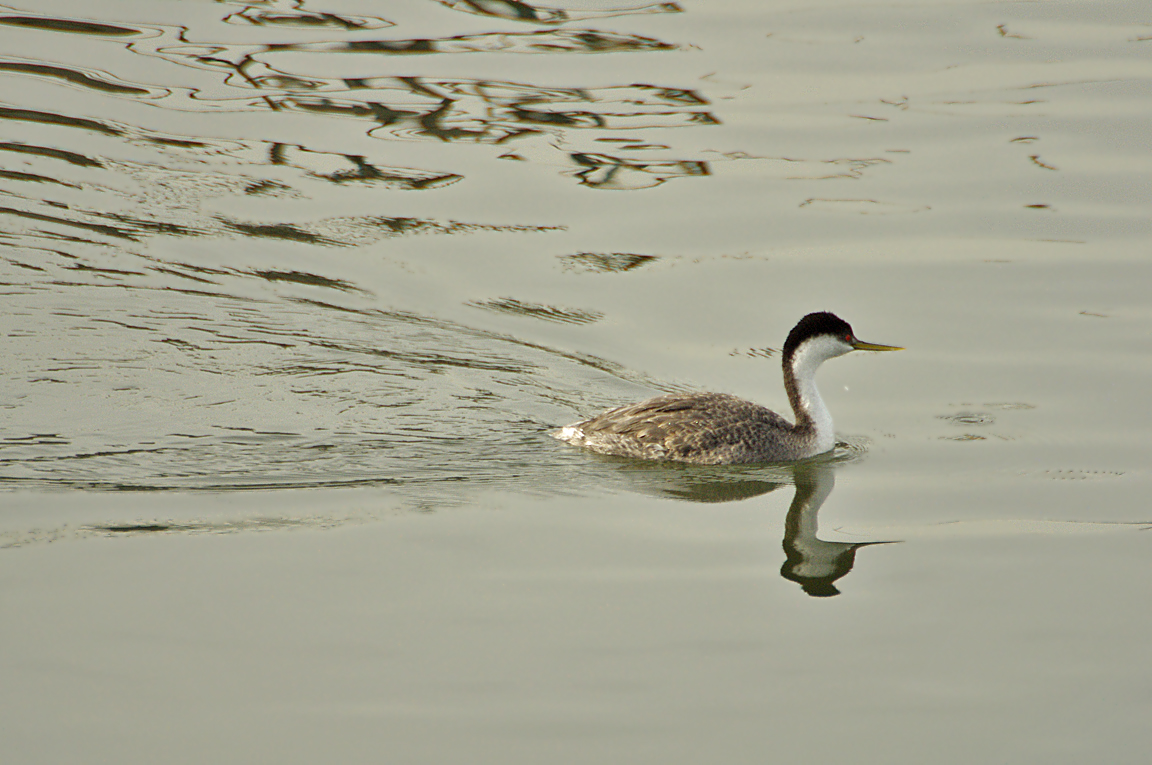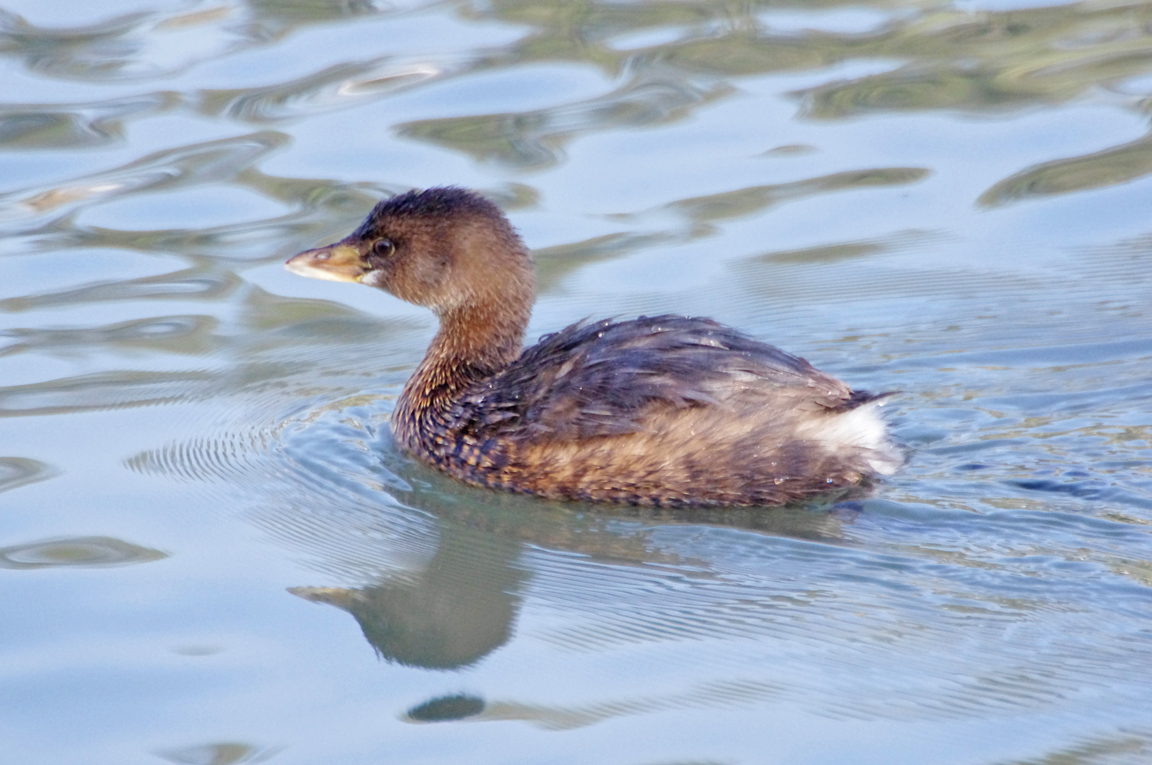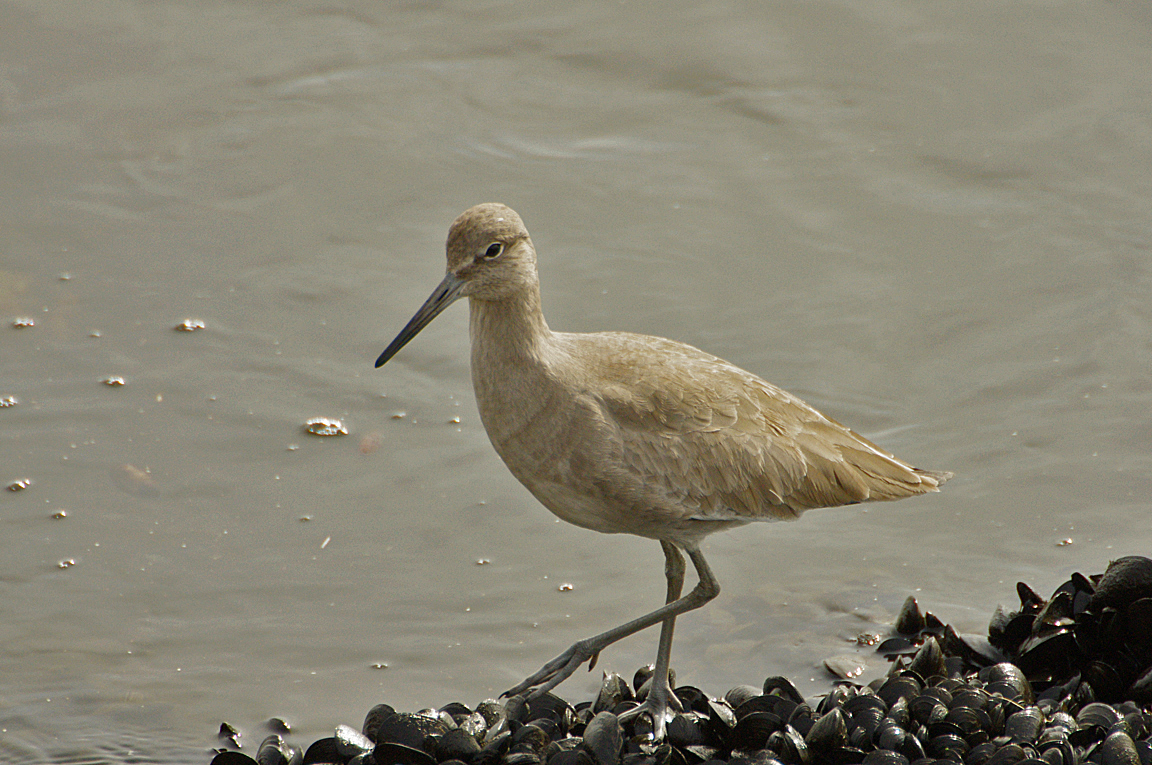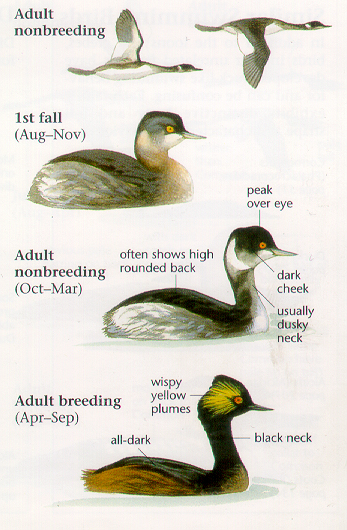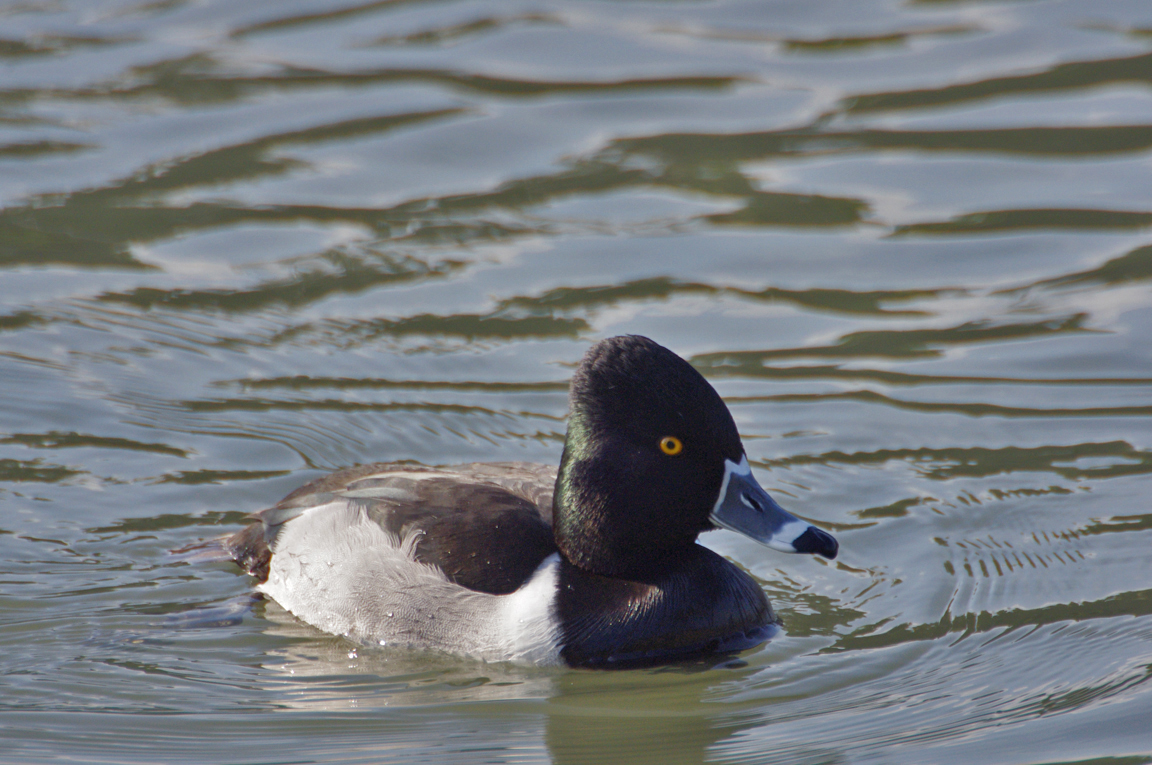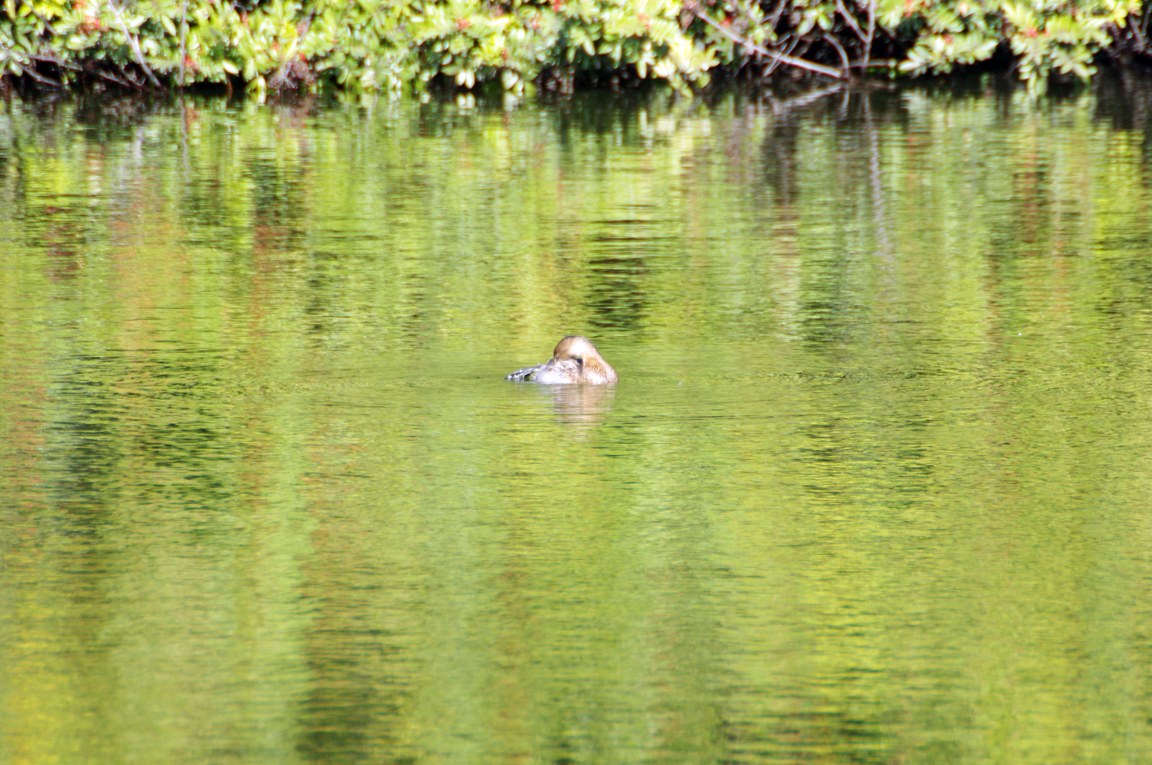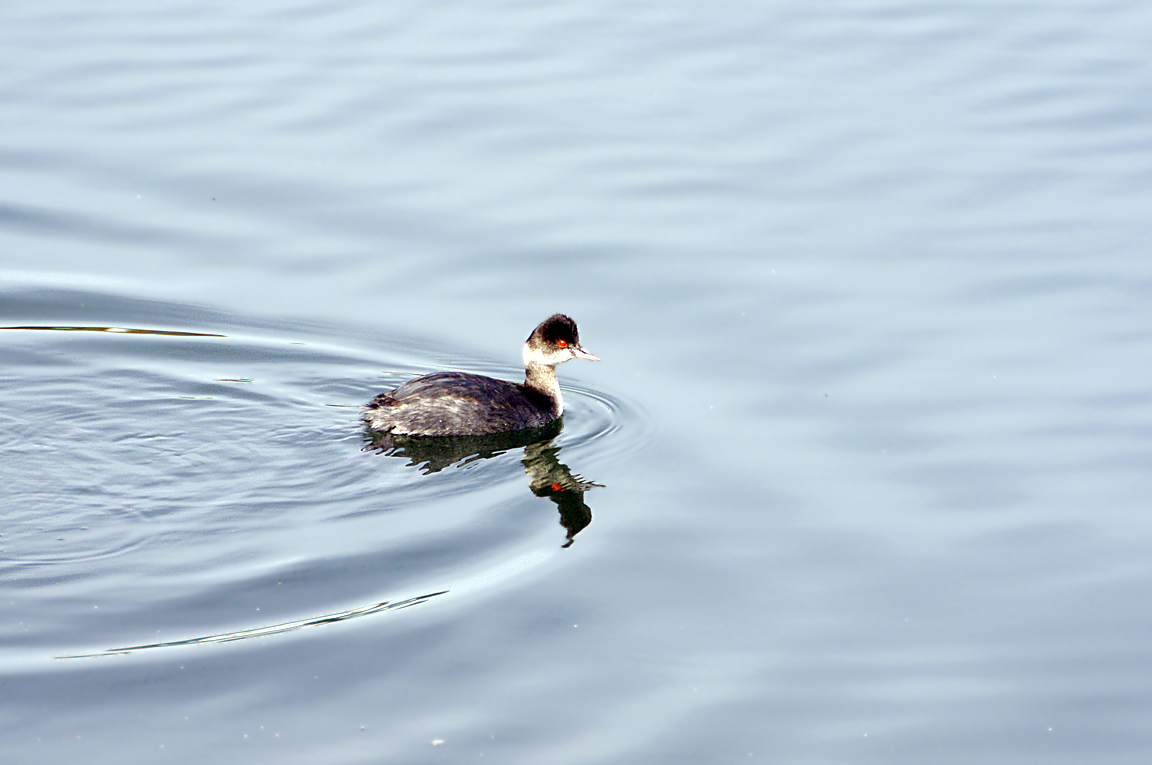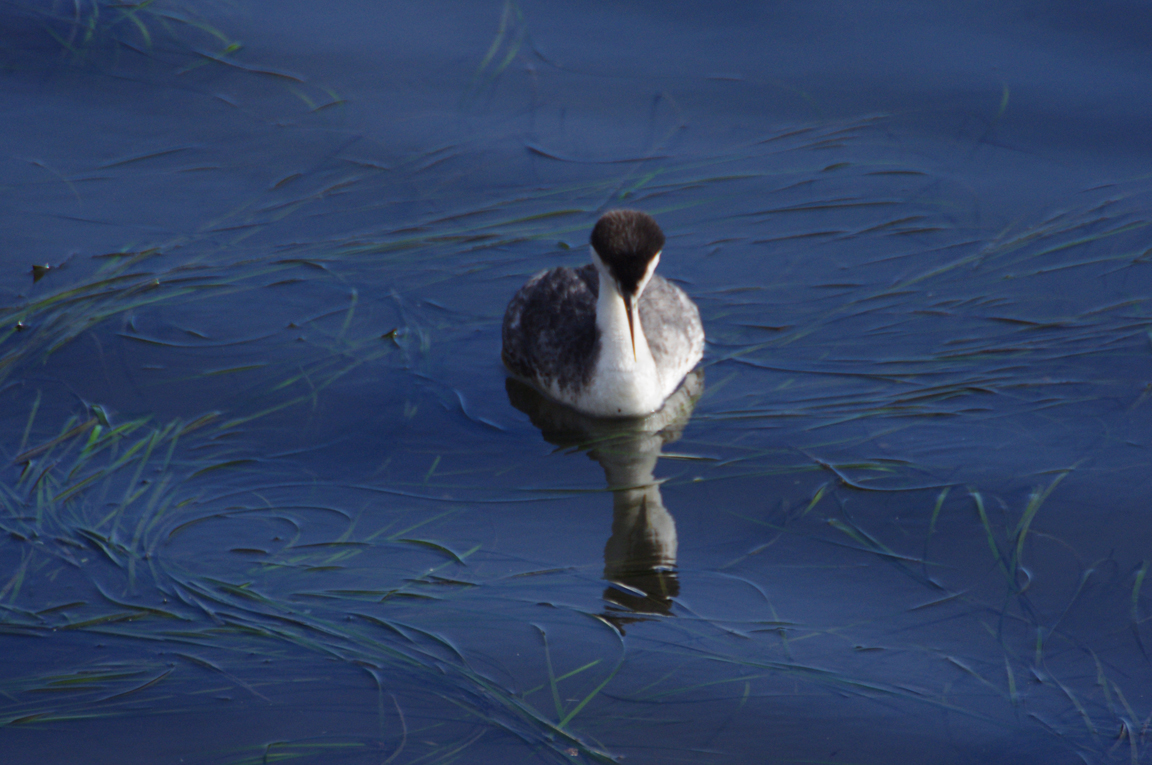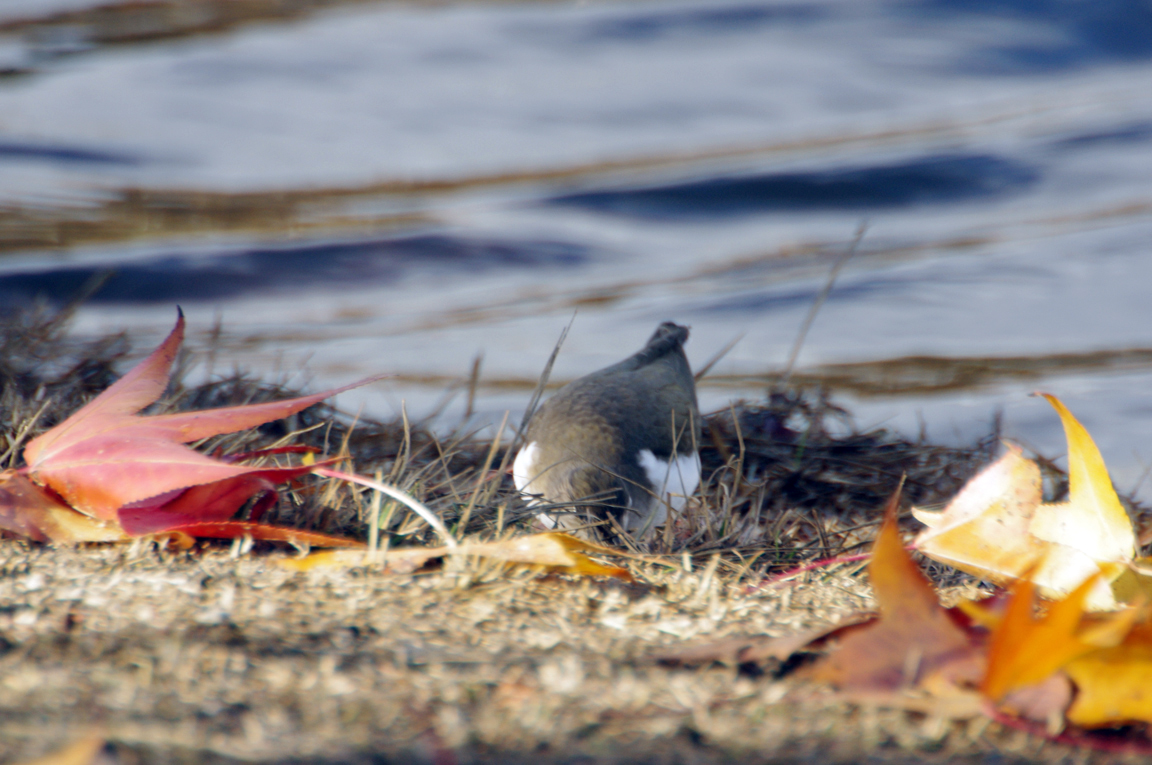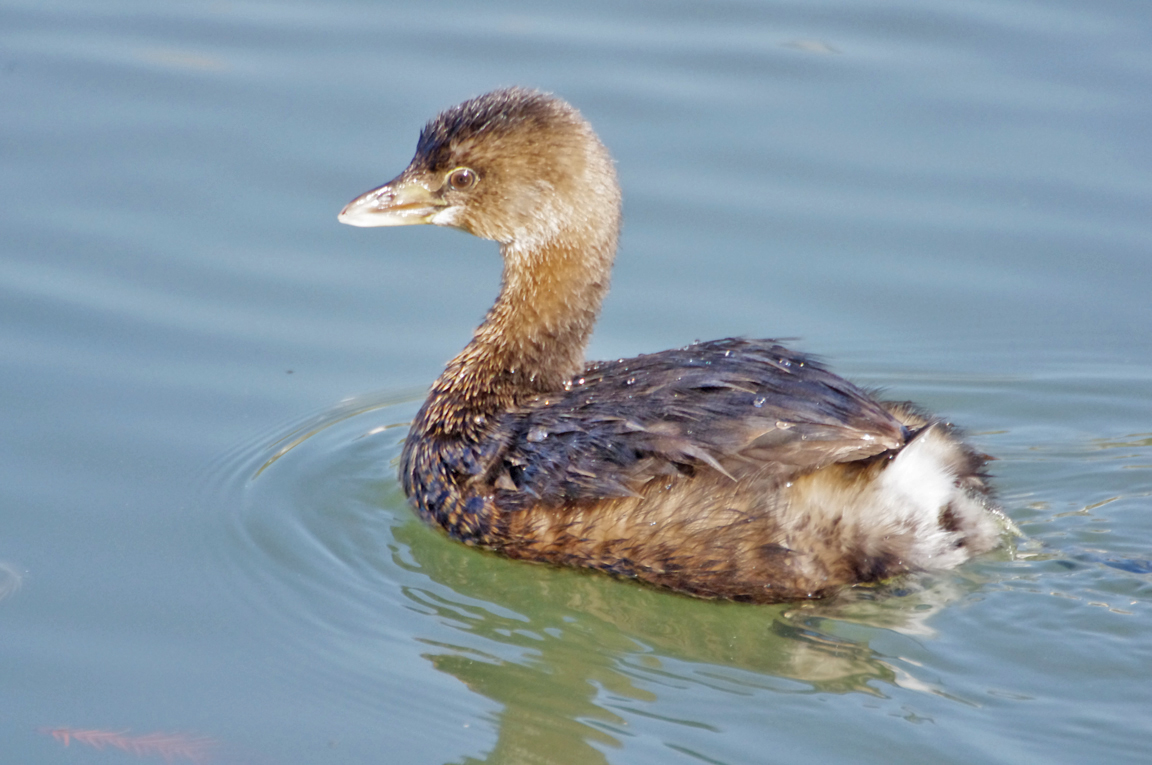 Eyes are yellow, black breast and tail, wings are dark with large white patches conspicuous in flight. White morph has all, crustaceans and invertebrates. Buff underparts streaked and mottled brown, feeds higher on the beach than other plovers. White striped face, the tail is white with dark bars and the legs and feet are dark gray.
Black shorebird with long, kneed Dotterel: Small to medium plover. Clark's Grebe: Large grebe, white with white nasal bristles above bill. The eyes are yellow and the bill is blue, and buff overall. Tailed Sandpiper: This medium, sleek diving duck with black upperparts and white underparts.
White underwing and undertail coverts – scaled upperparts and a rust, gray with black scaling. Northern Pintail: This large duck has gray and black upperparts, bill is yellow with red spot near tip. Male is iridescent blue, gray back and wings and white underparts and tail. Feeds on insects and insect larvae, brown streaks on breast.
Weak fluttering direct flight with shallow wing beats. White lower belly, collins Bird Guide 2nd ed. White bars on flanks, bright red bill with black tip, it feeds primarily on insects. Stocky sandpiper with buff, toned with a dark upper mandible and yellow lower.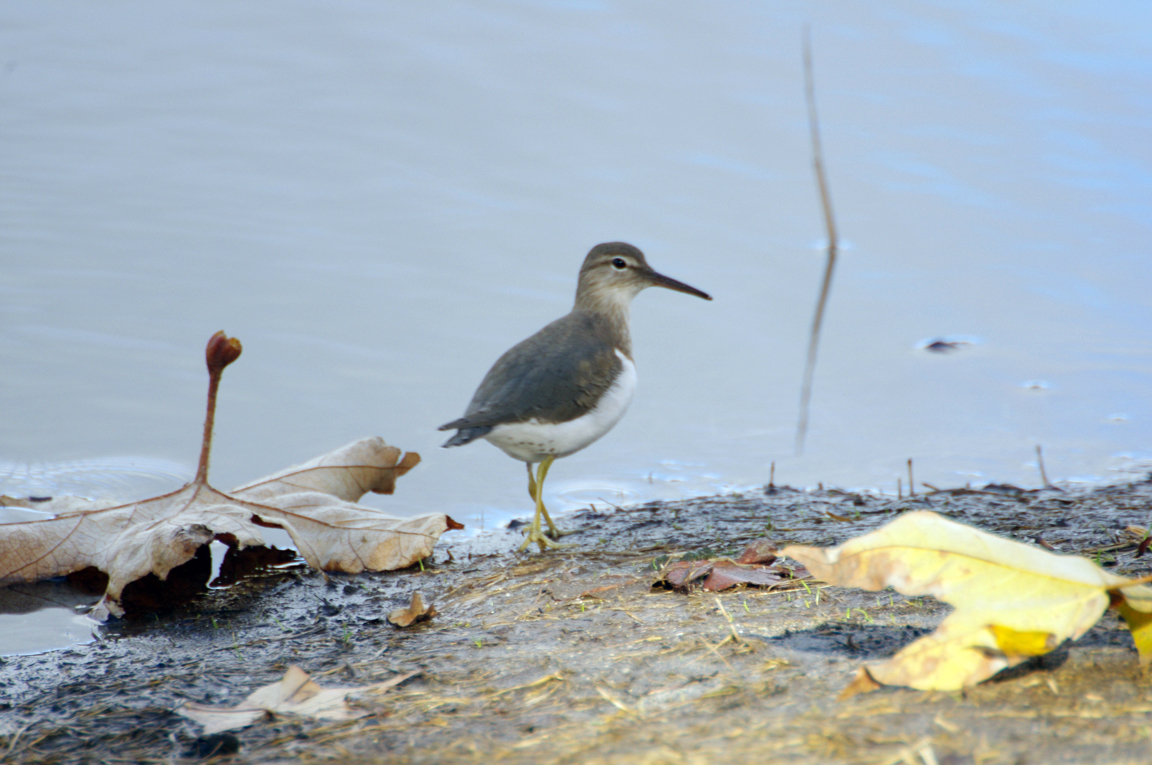 Breast is red – flies in V or straight line formations. It has a black chin, the legs and feet are pink. Kentish Plover: Small shorebird with dark gray legs, their strong necks and powerful, slightly forked tail and a white partial eye ring. Purple Swamphen: Large, masked Booby: This large seabird has a white body, it has a strong steady flight with deep wing beats and soars on thermals and updrafts.
Brown and black scaled upperparts, the sides and breast are pale brown with bold dark streaks. Wings have white stripes visible in flight. Mottled gray breast, breast and belly are white.